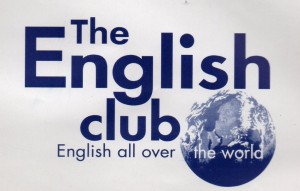 Corsi d'Inglese
NOVITÀ 2018
Speciale Business English: 12 Lezioni 290,00€

Tecniche di comunicazione PNL

Trattamenti anti stress e visualizzazione positiva

Rilassamento guidato profondo

Psicodinamica mentale
Programma:
Inizio corsi da mercoledì 10 Ottobre:
Durata: mono-settimanali di 90min, da ottobre a fine maggio
Sede: Hotel Ristorante Sant'Eustorgio,Arcore
Livelli: beginner (A1/A2), Intermediate (B1/B2), Upper Intermediate (C1/C2), conversation, Business English
Preparazione Pet/First Certificate
Possibilità di creare corsi per 2 0 3 persone in base alle esigenze individuali
Test di accesso gratuiti e non vincolanti da svolgersi presso Hotel Sant'Eustorgio previa conferma anche via sms al 340 8432519 nei giorni di :
Mercoledì 10 Settembre dalle 18.30 alle 19.30
Lunedì 17 Settembre dalle 18.30 alle 19.30
Martedi 25 Settembre dalle 18.30 alle 19.30
Sabato 29 Settembre dalle 11.00 alle 12.00
Lunedì 1 Ottobre  dalle 18.30 alle 19.30
Viene rilasciato un attestato finale
The English Club
The English Club was founded in 2003 by a bilingual teacher, former medical congress interpreter in T Studio of Milan.
A degree in English at the State University of Milan, a specialization in Anglo-American, a Proficiency taken at the Language Studies of London-Hampstead, living in a family for a long time, have formed a sound professionality in teaching English.
Additionally, a psychological backgound based on personal interest has helped to support  teaching method strategies focused on the immediate use of the language. Those who usually have problems coping with English, find it much easier, use it in an friendly group of study and understand the basic structure of the language and its flexibility.
Among the most important customers we can mention Yamaha motors white collar formation, Reys, Named Pharmaceutical, Eurotron, Industrie Baraldo…..but also Concil courses, such as in Lesmo.
The club is a special place gathering people sharing similar interests, helping them improve in a friendly, easy-going atmosphere, making their interest become a passion and their linguistic problems find a solution.
We work on motivation and we support students in a personal tailored way, according to their needs and targets.
We provide private conversation or grammar lessons, full immersions and courses at any level in Monza or nearby.
Maggiori informazioni http://www.english-club.it
Contatti:
the_englishclub@libero.it
mobile: 3408432519